Legacies of MPA (Mad City)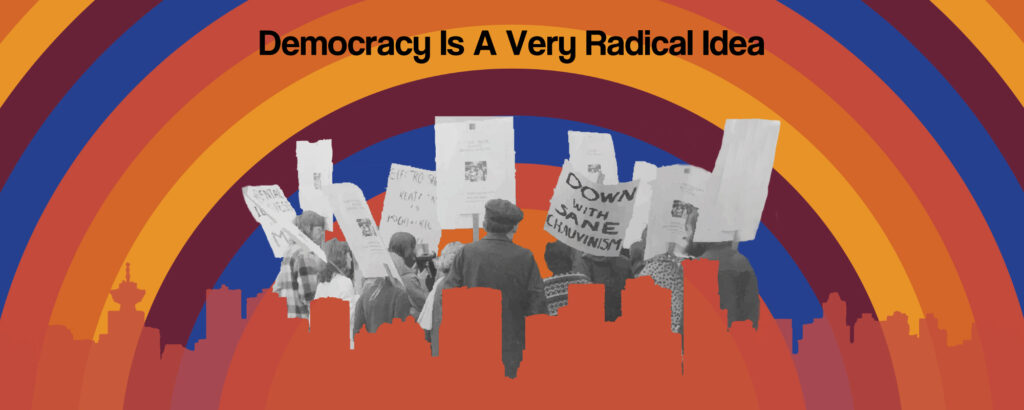 MAD CITY: Legacies of MPA, an activist public history exhibit hosted by Vancouver's Gallery Gachet in early 2018, was based on a radical idea: that people with a psychiatric diagnosis should create and run the support services they need. Using the lens of the past, we invited visitors to imagine a mental health world conceived and directed by people with first-person knowledge of navigating the system hand, and whose self-worth is enhanced because they are building a better future for their community.
The MPA (Mental Patients Association) was founded in 1971 as a grassroots response to deinstitutionalization and tragic gaps in community mental health. The group put former patients and lay allies in charge of its many successful social, housing, and employment projects, and in the process challenged the power of psychiatry. Legacies of MPA was intended to convey the profound humanity of the group, and the potent way in which it reordered power relations in mental health. 
Exhibit visitors explored a multi-media display of MPA's initial contributions to mental health in Vancouver, viewed 30 black and white portraits of early MPA members, and time-travelled back to the iconic 1970s MPA Drop-In, recreated in the heart of the exhibit. Yet as the creators and curators of this exhibition it was important for us to acknowledge what is left out. Racialized and Indigenous people do not appear to have been chosen as subjects for the framed portraits on display, nor were they among the MPA leadership. Yet images pulled from the pages of MPA's In a Nutshell newspaper offer glimpses of diversity.
MPA left behind its radical roots and became an important service provider, but the story of its first years endures – in memory and in legend. Speaking at MAD CITY's opening, MPA Founder John Hatfull recalled his days with the organization as, "Really the high point of my life." An audio of the event registers a sympathetic sigh of audience acknowledgement for a lost utopia.